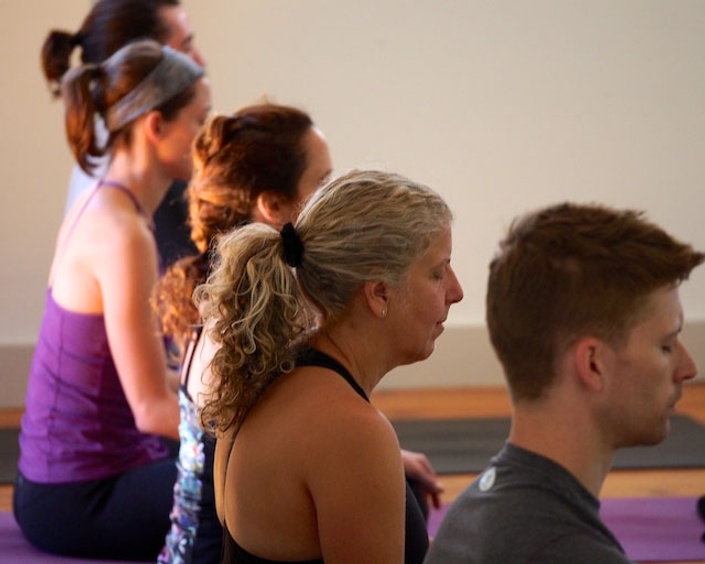 Online & In-Person Yoga Teacher Training
An Interactive, community based Yoga Teacher Training. Get certified. Become the best yoga teacher!
Enroll in Course
This training gives you my culmination of decades of learning with the best teachers from around the world‭, to you in this highly effective ONLINE training‭. ‬‬I had to travel around for years‭, ‬finding different expert teachers all over the world to pass down their knowledge to‭ ‬me. This training is a powerful journey into yoga's past and future‭. ‬It gives you tradition and innovation‭, ‬and leaves you with the skills necessary to understand and create a lifelong yoga practice and career‭. ‬This is not a cookie-cutter‭, ‬follow-a-recipe training‭. ‬If you never have taken a training‭, ‬or if you have and you are looking for more‭, ‬then this training is perfect for you‭.‬
Our‭ ‬LIVE‭ ‬interactive calls are big part of the training and is one thing what separates this training from other online trainings‭. ‬These‭ ‬calls connect us and builds‭ ‬community‭. ‬They are times for you to ask questions and gain the unpredictable‭ ‬&‭ ‬invaluable lessons that happen during in-person trainings‭. ‬One thing we do in these calls is look at your poses using the pictures or videos you send in‭. ‬This way you get individual feedback about your poses‭, ‬but more‭, ‬we help each other see how different bodies move‭, ‬and learn what that means and how to apply more options to help your future students‭.‬
These calls‭, ‬also‭, ‬are your time to find and‭ ‬develop‭ ‬your voice‭. ‬You will have chances to lead your peers in meditations‭, ‬dharma talks‭, ‬poems‭, ‬and readings‭, ‬gaining teaching experience and‭ ‬confidence‭. ‬Plus‭, ‬you get tons of inspiration along the way by listening to all the voices and styles‭.‬
I am with you‭, ‬as are all your fellow peers during this training‭. ‬We begin together‭, ‬we develop together‭, ‬and we‭ ‬become the best yoga teachers together‭!‬
AND you get the best of both worlds with an in-person immersion. This in-person immersion give us the chance to connect and sit close by to each other while exponentially taking our learning to new heights. This intensive is the perfect complement to all the online content and practice. And if you can't make the in-person weekend, no problem as you can still complete the requirements all online and receive a 200-Hour certificate. If you want to complete the in-person immersion and receive your 300-Hour, then the opportunity will be available to you in the future.
WHAT ELSE DO YOU GET?
How about a package in the mail! W're sending you:

The Yoga Teacher's Lab Teacher Training Manual, an extensive and beautiful brand new manual that is 300+pages covering: asana with pictures, alignment, meditation, breathing, philosophy, Sanskrit, Teaching Skills, + more
Deity Cards to put on your alter
Mala beads for meditation
A Hanuman Chaleesa chant sheet

Surprise content with special guest instructors (you'll have to trust us that this will blow you away!)
A private Facebook Page dedicated just for our group
Special discounts on future Online Courses offered by The Yoga Teacher's Lab
NOW IS THE TIME!

Are you looking to deepen your personal practice‭?‬
Are you seeking high-quality certification‭?‬
Have you already completed a 200-Hour YTT‭, ‬but are looking for mentorship‭? ‬
You want to deepen your expertise‭, ‬gain the confidence‭, ‬and go out there and TEACH‭.‬
Are you teaching now‭, ‬but need more skills‭, ‬and want practical business and online skills to create a thriving yoga business‭?‬
‭....‬If any of the above describes you‭ - ‬I can help‭.‬
It's important for me that this is the right fit for you‭. ‬I want to create a community and training that knows what to expect and wants to be a part of this training‭. ‬This brochure will take you step-by-step through what you'll learn‭, ‬and how the training works‭. ‬I'll cover common FAQs about both in-person and online trainings‭. ‬By the time you're done reading this‭, ‬you'll have more clarity on whether my online training is the right fit for YOU‭.‬
What kind of people take online YTT?
People who LOVE the ancient wisdom of yoga‭, ‬but recognize the impracticality of sitting in a yoga studio for 10-20‭ ‬hours weekends over and over again‭.‬
Busy working professionals‭ ‬
Health care professionals
Students‭ ‬&‭ ‬teachers‭ ‬
People who travel‭ ‬
Mothers and fathers‭ ‬
The PROS of Online
Let's talk about the pros of doing a‭ ‬Yoga Teaching Training ONLINE‭.‬
No Travel‭. ‬No Parking‭. ‬No Jetlag‭. ‬No Time Away from Work or Family‭.‬
That's a huge cost saving in hassle‭, ‬commute‭, ‬flights‭, ‬hotels‭, ‬childcare‭, ‬or time‭. ‬The technology now exists to make an in‭- ‬depth‭, ‬highly interactive training possible‭. ‬It's empowering and amazing‭.
‬
Pause‭ ‬&‭ ‬Rewind
I don't know about you‭, ‬but I need to hear something multiple times before I truly understand it and feel comfortable teaching it‭. ‬With online‭, ‬you can literally pause‭, ‬rewind‭, ‬and review‭. ‬The content gets to sink in at your pace and your preference to contemplate‭. ‬Students tell us they love being able to re-watch videos‭, ‬especially complicated ones on anatomy‭, ‬joint structure‭, ‬or Sanskrit‭. ‬Jot down your questions in your UpliftedTM YTT manual‭, ‬so we can address them together on our live calls‭. ‬I made sure these‭ ‬calls are always accessible to you too‭ ‬‮–‬‭ ‬recorded for your flexible viewing‭. ‬


Flexibility
My goal is for you to graduate‭. ‬That's why I run the training LIVE so you move through the experience with the rest of your class‭. ‬If life throws you a curveball‭, ‬you retain access to all the material‭ ‬‮–‬‭ ‬and STILL HAVE up to 18‭ ‬months to complete the graduation requirements‭. ‬This offers incredible peace of mind‭, ‬and a great deal of flexibility‭. ‬


Resource for Life
I'd do anything to re-take or re-listen to all the incredible lectures from my teachers so many years ago‭. ‬Instead‭, ‬I reconstruct‭ ‬from my memory and notes the best as I can‭, ‬but with this ONLINE training‭, ‬you have these resources for your reference always‭. ‬Re‭-‬watching and learning new things every time you return to the dozens of audios and videos‭. ‬Once you graduate‭, ‬you keep access to all this material‭. ‬It's here for you‭, ‬forever‭.‬


More Personalized Feedback‭ ‬
In an in-person YTT‭, ‬‬typically the teacher will look at one or two students in each pose‭, ‬max‭. ‬That's all there's time for‭! ‬In the studio‭, ‬there's a lot of material and poses to get through‭, ‬and whatever space you're in is only rented for 6‭ ‬hours on Saturday‭. ‬Rush‭, ‬rush‭.‬

‬Because our training is online‭, ‬I'm able to give YOU‭ ‬‮—‬each of you‮—‬‭ ‬personalized feedback on dozens of postures that you send to me as photos and videos‭.‬

And you have the opportunity to see many more bodies with my commentary in all of yoga's key poses‭.‬

Students tell me this is by far the most valuable resource when they go out and teach in the studio world‭. ‬Our program is SO MUCH more comprehensive than looking at one or two bodies in-person‭. ‬Looking at one or two bodies in person doesn't prepare you for the vast diversity of students you'll encounter in your classes‭. ‬In this training‭, ‬you'll learn to read bodies and assess alignment with me‭, ‬looking at hundreds of bodies‭, ‬not just one‭.

Being a good yoga teacher is about compassion‭, ‬clarity‭, ‬effective cueing and expert insights in‭ ‬"reading"‭ ‬bodies‭. ‬This interactive online format allows us to view photos and freeze-frame videos‭ ‬‮–‬‭ ‬and TRULY LOOK at different types of‭ ‬bodies and different levels of students‭, ‬side-by-side‭.‬
Where else can you do this‭?‬
Unless we were in a stadium filled with 100s of yoga students of all ages and walks of life‭, ‬who'd be willing to hold Warrior II for 40‭ ‬minutes while we look at each one of them‭, ‬moving certain people side-by-side to showcase a particular concept and explore modifications‭?!? ‬Without the freeze-frame/side-by-side approach‭, ‬this kind of in-depth real life assessment would never be possible‭.‬
This is the MAGIC of how my Online Teacher Training program works!
But don't forget we get to meet in-person too. This is a truly flexible, accessible training meant to meet your life without skimping on all the content and teaching that makes you the BEST yoga teacher you can be.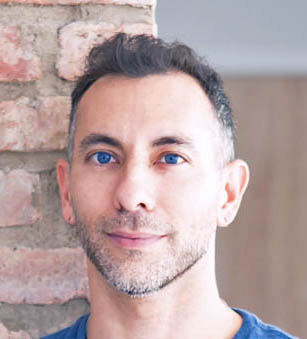 Mitchel Bleier — Lead Instructor
I started yoga when I was 18‭, ‬at a time when yoga was not popular‭, ‬especially for eighteen-year-old boys‭. ‬After finishing my first shavasana‭, ‬and my puddle of sweat finally absorbed‭, ‬I felt like I had just found home‭. ‬Yoga was the first thing that made sense in my life‭. ‬I wasted no time‭. ‬I got my first book on yoga and memorized every pose and Sanskrit names and even their meanings‭. ‬I took my first teacher training and started teaching at 19‭. ‬I went on to mentor with some of the most preeminent American yoga pioneers and Indian teachers‭, ‬as well as‭, ‬studying SouthAsian religions and Sanskrit at the University of Rochester‭. ‬I began‭ ‬teaching International workshops‭, ‬retreats‭, ‬and teacher trainings in 2001‭. ‬
Teaching yoga has been my only‭ ‬"job"‭ ‬as an adult‭. ‬My entire adult life has been shaped by yoga‭: ‬the practice‭, ‬the community‭, ‬the conversations‭, ‬and the business‭. ‬I‭ ‬have owned and created yoga studios‭, ‬a yoga magazine‭, ‬a yoga video production company‭, ‬and an online corporate wellness program‭.‬‭ ‬Through these two plus decades‭, ‬I have never stopped learning‭. ‬My many mistakes have been my greatest teachers‭. ‬My family‭, ‬wife‭, ‬and kids teach me about yoga as the relationship with the world‭. ‬I am beyond grateful for my journey and the people‭.‬
Teaching teachers has always been my gift‭. ‬I consider it my calling to share and give anything I have learned‭, ‬and together innovate on what yoga will be‭. ‬I have trained 1000's of teachers all over the world who have gone on to have successful lives as yoga teachers‭, ‬studio owners‭, ‬retreat and workshop‭ ‬presenters‭, ‬and teacher trainers‭. ‬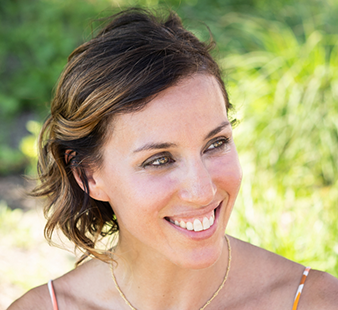 Tracy Bleier — Lead Instructor
Tracy Bleier has been a local teacher and community leader/builder for the past twenty years. She has had many classrooms, from inside a traditional high school where she taught English Literature and writing to inside a yoga room where she taught people of all demographics the value that a yoga practice can bring to their lives. She has owned studios for decades, taught trainings and workshops and has spent most of her life as a voracious learner. She believes that our lives give us precious opportunities to learn about ourselves and she uses observations about her own life, refined from her years of practice, to tap into universal truths that feed the conversations she infuses into her classes.
Tracy teaches a range of yoga experiences, including the physical practices of Hatha Vinyasa yoga and functional movement and the contemplative practices of meditation and journaling. Tracy is happily married and is a proud mama to three boys, two dogs and a cat. She recently moved to Chicago where, in addition to teaching and caring for her family, she is writing her first book.
Course Curriculum
Welcome
Available in days
days after you enroll
Frequently Asked Questions
When does the course start and finish?
The course starts May 1, 2019 and finished October 30, 2019.
How long do I have access to the course?
How does lifetime access sound? After enrolling, you have unlimited access to this course for as long as you like - across any and all devices you own.
How long do I have to complete the course?
I understand unexpected life circumstances can get in the way. That's why you have 12 months to complete the training after October 30th to receive your certificate.
Where and When are the In-Person Weekend Intensives?
The In Person Immersion will take place in Chicago. Dates to be determined.
Is this Yoga Alliance approved?
The course curriculum is approved as a Yoga Alliance 300-Hour and 200-Hour School. However, if you only participate in the online training then you cannot apply for YA registration. If you take the in-person weekends and complete all requirements then you can apply with Yoga Alliance.